Dietitians supporting you make better choices for you + the planet
Neat Eats Range

Supporting create positive food experiences
CREATING SUSTAINABLE EATERS
We are Eco-Dietitians (+ parents) who have translated human nutrition needs from food, into eco + budget focused living. Bite Nutrition's curated products + qualified services are designed for busy parents, carers + humans generally, who want support to make "healthy" easier, while also protecting our beautiful planet.  
Food + eating doesn't have to be so complicated. Let us help you simplify it.
Feeding Growing Humans Fruit + Vegetable Books "I love the stunning simplicity - it's like a breath of fresh air in a subject area so often crowded with complexity"
DR ROSEMARY STANTON OAM INDEPENDENT NUTRITIONIST
Testimonials
"One of the best books for kids and
the pictures are great. Our grand daughter loved making the different recipes.
It is the first time she has been interested in trying different
fruit and vegetables."
I love everything about this book! It's clear, simple and factual. A perfect book to explore the importance of fruit variety with pre-schoolers
I had thought that most of the food on the floor was being thrown over the side. I hadn't realised how much was accidental until it was caught in the bib
Clips are easy to use, washes really well and most importantly, it has been effective in dramatically reducing mess at mealtimes
I really like the size of the bib and the fact it can clip onto the high chair. The removable clips are really clever, as it means I was able use the bib while out and about, when bub was in a different high chair
I am not on socials often, so it's so nice to get some credible articles, free easy and healthy recipes that are really relevant to me at this stage of life – in my inbox. Also helpful they are written by qualified people that can also relate
Graeme, grandfather from Victoria
Anna
Dietitian and Mum: Melbourne
Mum of 6 month old – 2nd child Summer Hill NSW
Mum of 7 month old Victoria
Mum of 1year old Varsity Lakes QLD
Browse our Store
Eco-Dietitian + Mum created Fruit + Vegetable picture books, eco focused NEAT EATS Bib + Clip Range + curated products to help support the creation of engaged, independent eaters + positive food, eating + play environments.
Shop Now
Who is Bite Nutrition?
Bite Nutrition wants to support you in making eating healthy easier at home, for you + your loved ones. Tanya Nagy, Founder of Bite Nutrition is an Eco-Dietitian + mum of 3. She knows the importance of the first few years of life to long term health + wants to help others sift through the confusing marketing around health + food, to make practical economical choices that can also lower our impact on our planet.
Bite Nutrition Services include online assessments, which you can do in your own time with no appointments at all. It is easy to get started right now.
Learn more on consultant Services
Education + Ideas
We all have some experiences that shape the direction we take, some more significantly than others. Perhaps the change they impact is not significant at all, but meaningful enough to initiate positive change. This is my experience that changed my direction from clinical nutrition to preventative health and pushed me to more determined to be an eco-Warrier than ever before.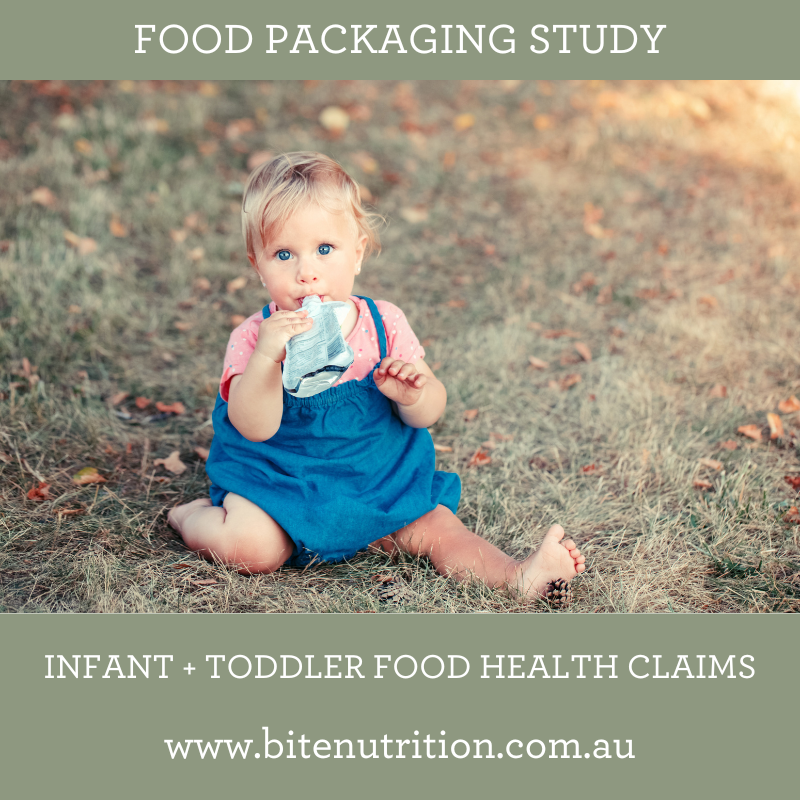 Are food health claims regulated? The answer is sadly, not really. Read on to learn a little more on recent study findings and what you can do to help avoid health claim traps.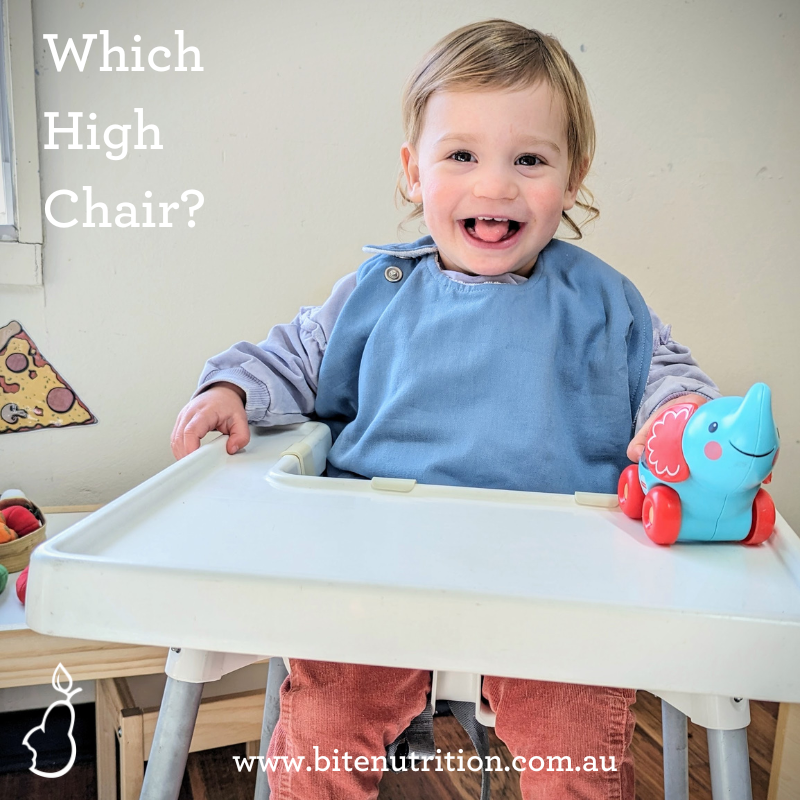 Do you need to spend the money to get a good highchair? The review from Choice has considered the features of 40 highchairs and summarised their selection, have a look, you may be surprised.